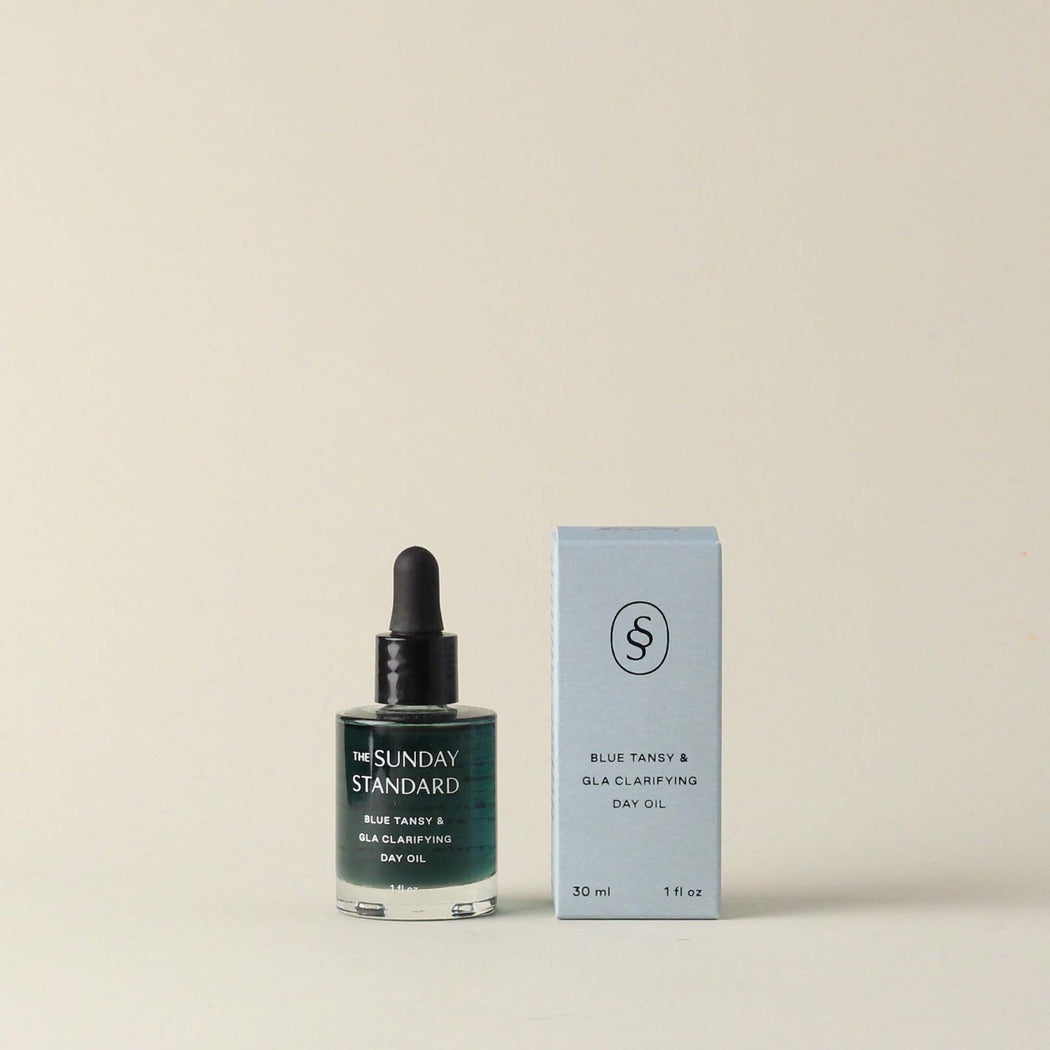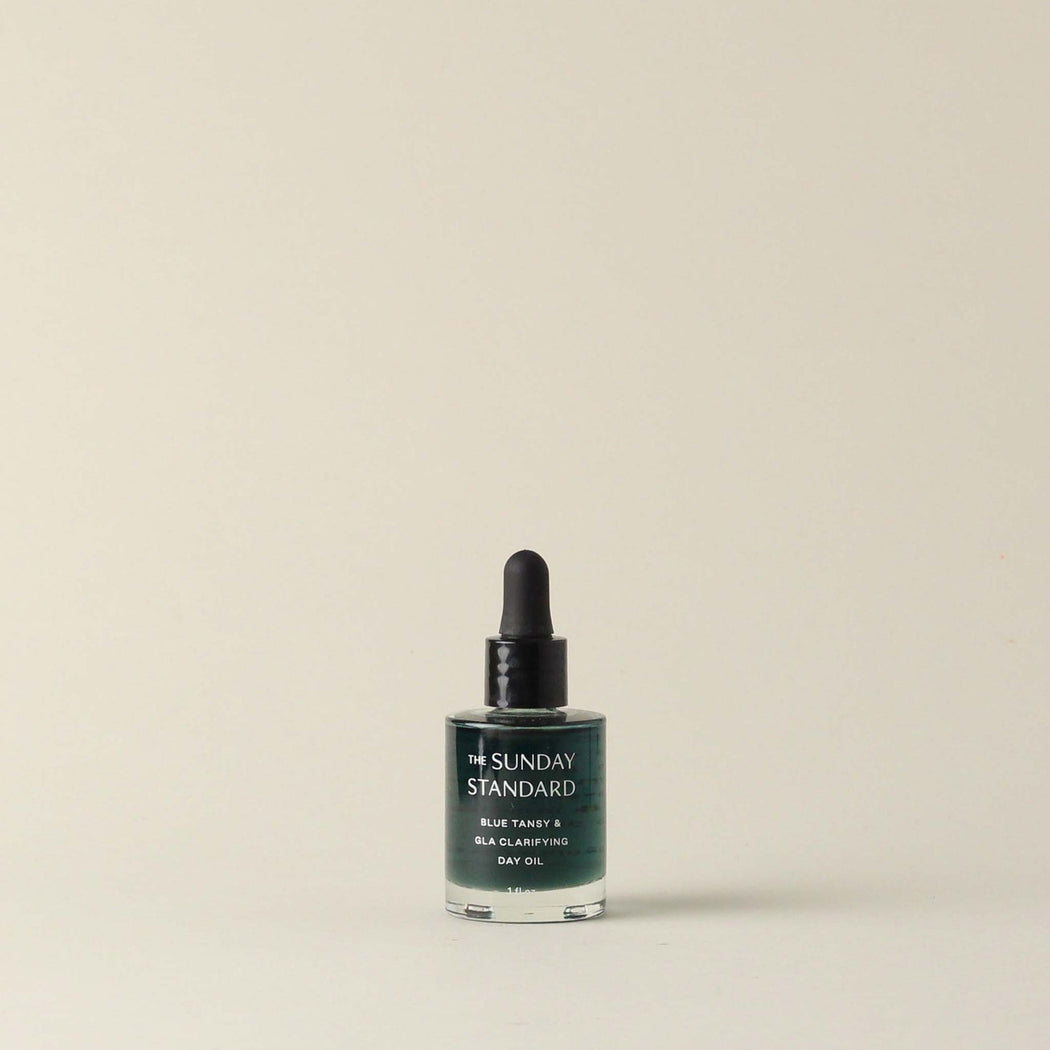 Ultra-Clarifying Facial Oil with Blue Tansy & GLA
Discover the transformative power of The Sunday Standard's Blue Tansy & GLA Clarifying Day Oil. Enriched with skin-nurturing Fatty Acids and soothing Blue Tansy, this emerald-hued oil addresses your skin's current blemishes while safeguarding against future imperfections. Say goodbye to inflammation and say hello to a restored lipid barrier and a healthy, glowing, dewy complexion.
The non-comedogenic formula glides effortlessly onto your skin, delivering expertly balanced hydration without clogging your pores. Perfect for oily, troubled, and breakout-prone skin types, this lightweight oil base ensures that skin stays nourished and balanced, day after day.
This fast-absorbing, non-greasy formula is designed for seamless integration into your daily routine. It effortlessly layers under your makeup, making it a go-to solution for all-day use that keeps you glowing (but never greasy).
Also available in a travel sized bottle.
1.01 fluid ounce

Plant Based




Cruelty Free




Vegan