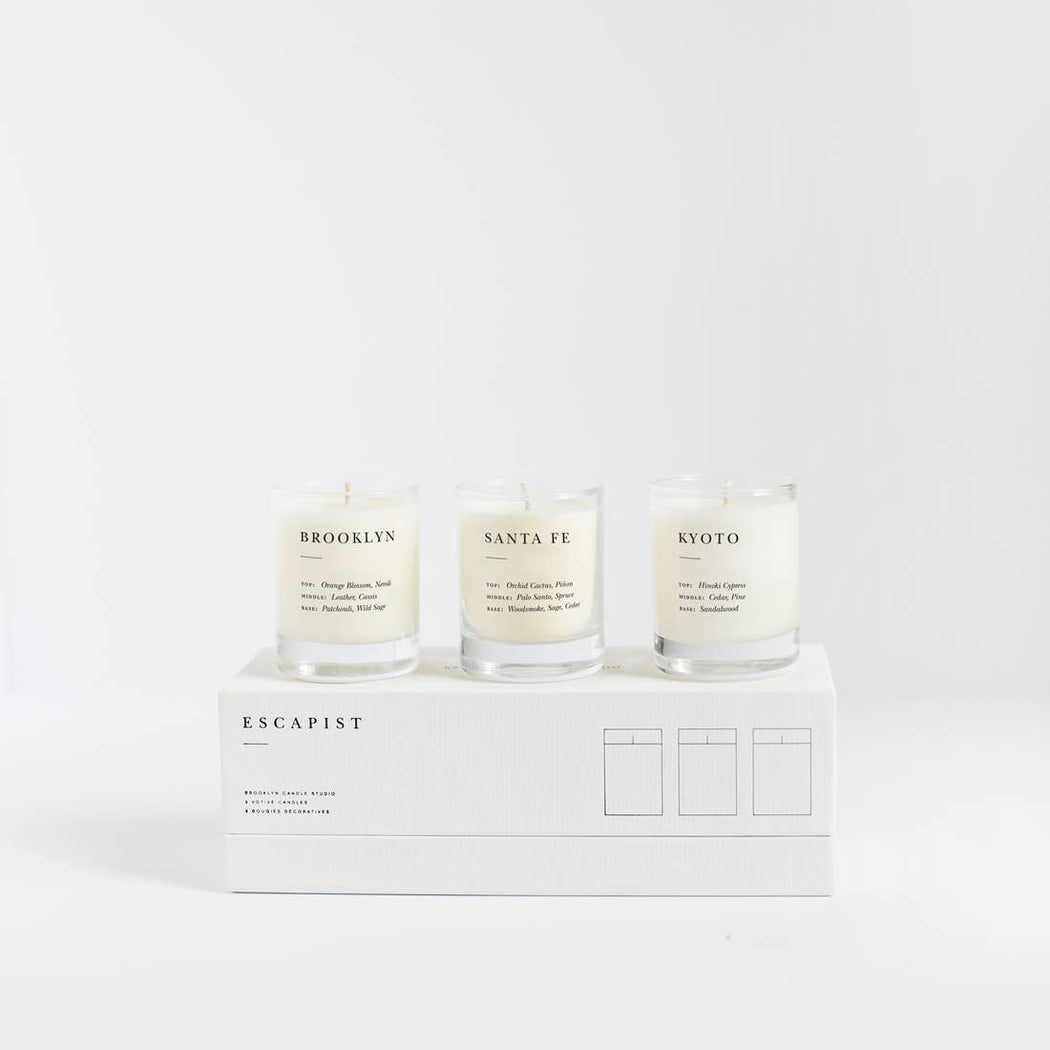 Smoke + Woods Escapist Votive Set
A selection of hand-poured smokey and woodsy scents in screenprinted glass votives and packaged in perfectly giftable textured 3-piece rigid boxes. 
Kyoto -  The tree-lined streets and wooden architecture in Kyoto inspired this meditative blend of Hinoki cypress, cedar, sandalwood, vetiver, and pine. 
Brooklyn -  Inspired by late nights lingering with friends in aged leather booths of bustling cocktail bars, live jazz serenading the room and sipping drinks infused with ingredients like wild sage, cassis, and orange blossom.
Santa Fe -  A spontaneous February trip inspired this earthy, calming scent, whose aromas of orchid cactus, wild sage, juniper, and piñon evoke days exploring the desert landscape and nights warming by the kiva fireplace.
Hand poured by Brooklyn Candle Studio with 100% soy wax for a clean burn, a cotton braided wick primed with vegetable wax, and fine perfume oils and essential oils sourced from around the world. No phthalates, petroleum, dyes, or preservatives.
Volume: 3 oz each




Candle Dimensions: D: 2 in H: 2.6 in




Box Dimensions: L: 8 in W: 3.1 in H: 2.8 in

Burn time: up to 20 hours per candle