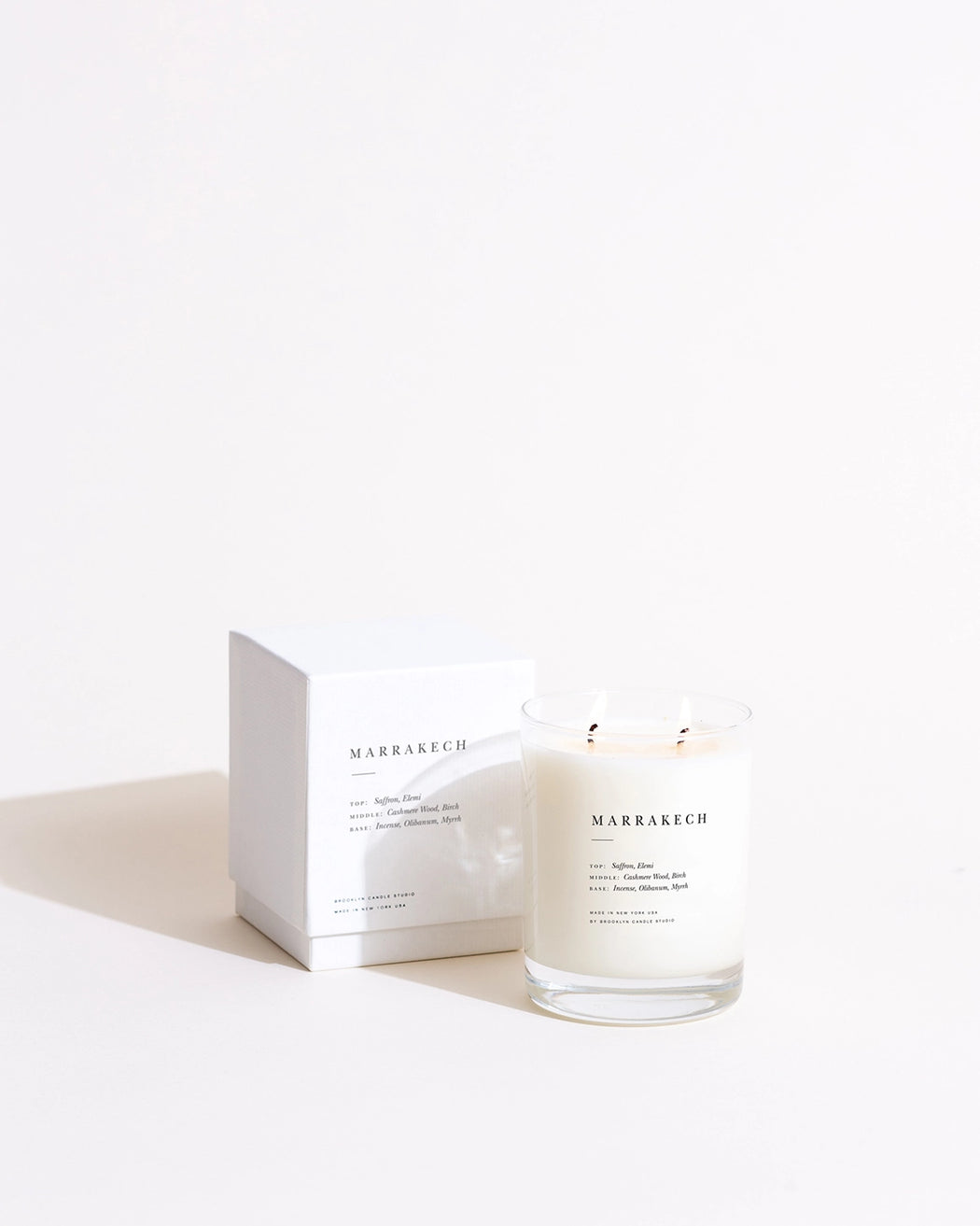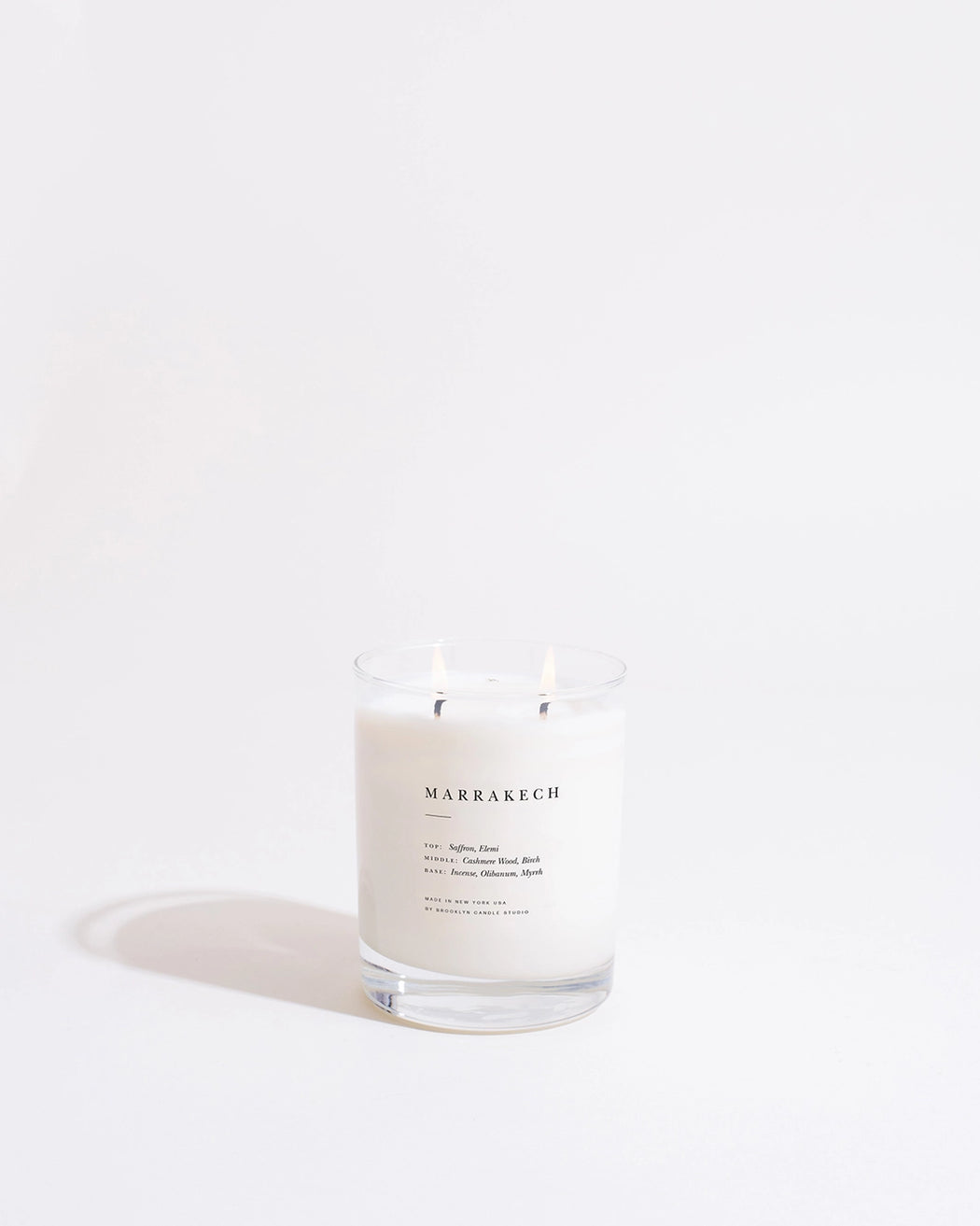 Marrakech Escapist Candle
Leathery, honeyed notes of saffron emanate from place des épices, the spice market in the heart of marrakech, commingling with a soft background of myrrh and sandalwood incense, an olfactive escape to the aromatic souks of Marrakech. Top notes of saffron, elemi, and cistus dance over a heart of cashmere wood and birch anchored by a rich resinous base of incense, olibanum, and myrrh.
The Escapist collection takes you to our favorite places in the world, places we've traveled to that have a permanent place in our olfactory memories. Double-wicked and housed in white textured boxes and screenprinted glass tumblers, this collection will tug at the heartstrings of minimalists around the world.
Hand poured by Brooklyn Candle Studio with 100% soy wax for a clean burn, a cotton braided wick primed with vegetable wax, and fine perfume oils and essential oils sourced from around the world. No phthalates, dyes, or preservatives.
Volume: 13 oz

4.25" tall, 3.5" diameter

Burn time: up to 70 hours