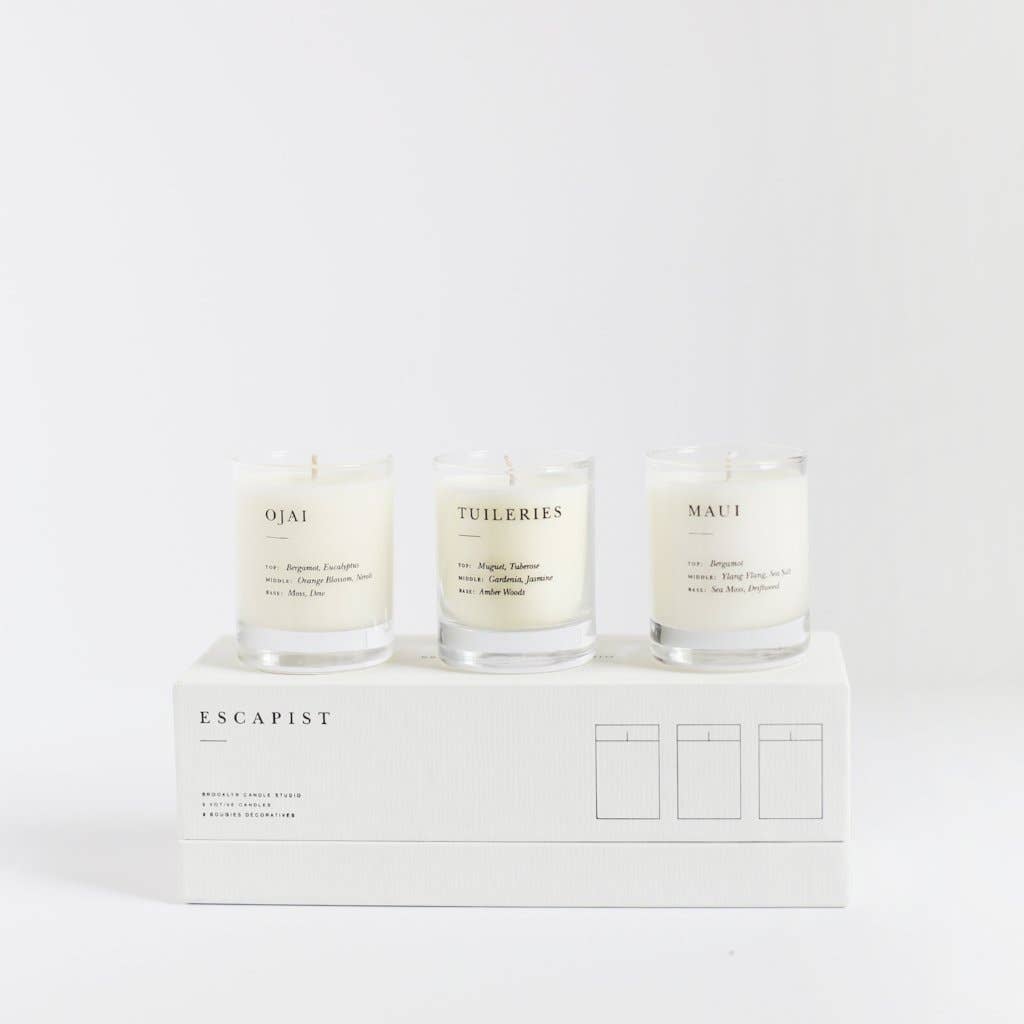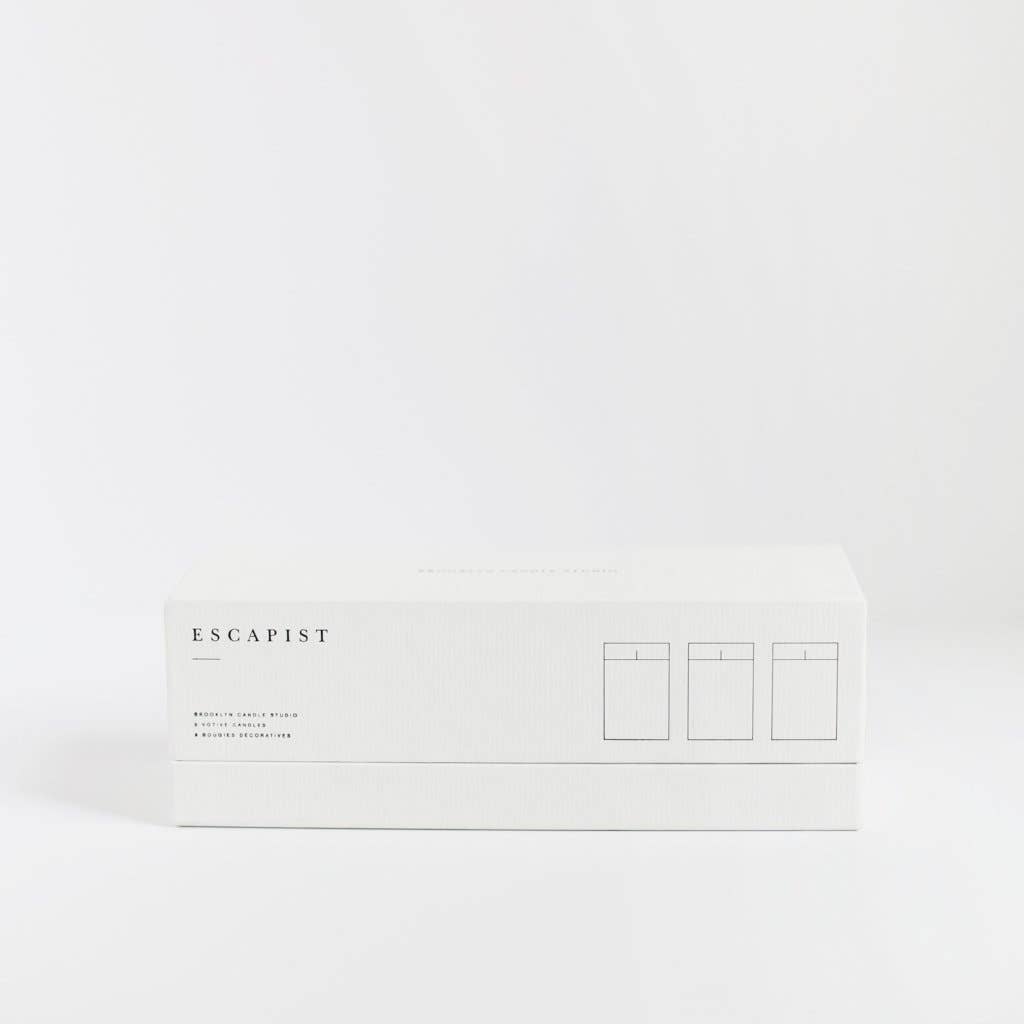 Fresh + Floral Escapist Votive Set
A selection of hand-poured fresh and floral scents in screenprinted glass votives and packaged in perfectly giftable textured 3-piece rigid boxes. 

Santorini - Reminiscent of the earthy, fruity aromas of Santorini's abundant fig trees and lush native currants. Woodsy notes of sandalwood and amber form a rich, warm base that will make you dream of the Greek Isles.
Tuilleries - Inspired by an enchanting stroll through the idyllic Jardin des Tuileries in Paris, this candle finds delicate floral notes of tuberose and muguet dancing above a heart of jasmine and gardenia, anchored by a heady base of amber woods.
Maui - The tide rises and falls on a secret beach on the island of Maui and with it, notes of sea salt, sea moss, and driftwood evaporate into the air. A touch of zesty bergamot and soft ylang ylang round out aromas of the ocean. 
Hand poured by Brooklyn Candle Studio with 100% soy wax for a clean burn, a cotton braided wick primed with vegetable wax, and fine perfume oils and essential oils sourced from around the world. No phthalates, petroleum, dyes, or preservatives.
Volume: 3 oz each

Candle Dimensions: D: 2 in H: 2.6 in

Box Dimensions: L: 8 in W: 3.1 in H: 2.8 in

Burn time: up to 20 hours per candle
Please note that the image shows the scent Ojai, which is unfortunately no longer available in this collection, and has been replaced with Santorini. Thank you for understanding!